Hey there! Welcome to the page that will give you all the practical information you need to participate in the Belfius Zoute Sandcastle Challenge, the sandcastle building event you don't want to miss !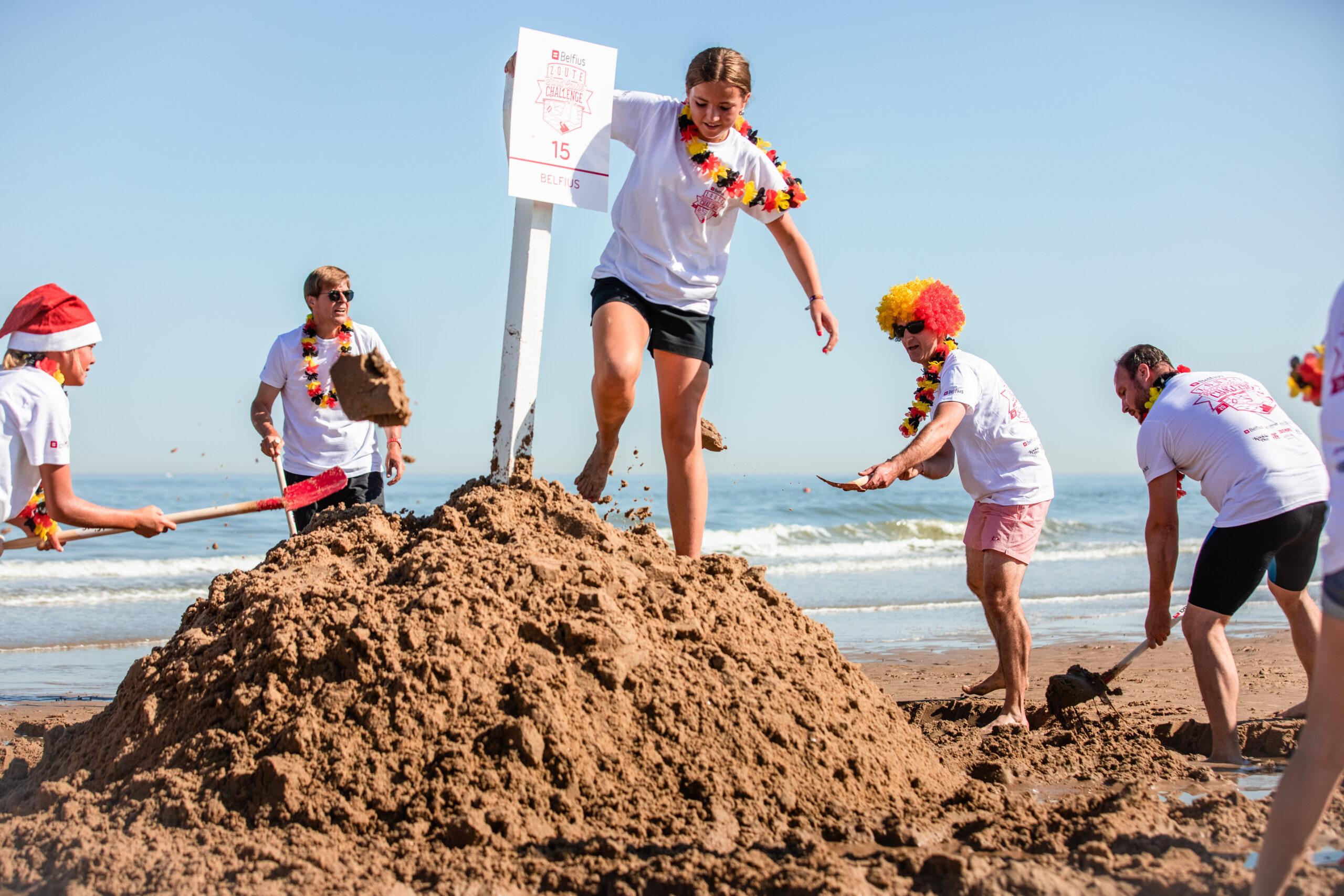 Whether you're a beginner or an experienced challenger, this page will help you prepare for the big day. You'll find all the important details: date, schedule, location, pricing, and more. Read everything carefully to make sure you're ready for this memorable event. We can't wait to see you in action, so get your team ready and bring your best sandcastle-building spirit !
Date
Get ready to mark your calendars for August 13th, 2023 ! The 100th Belfius Sandcastle Challenge is coming, and you won't want to miss it. Save the date and get ready for an unforgettable day filled with fun, laughter, and sand !
Schedule
Welcome & Breakfast (provided by our partner Gr'Eat Granola)
Competition results, prize ceremony
Entertainment, village, workshops
Venue
The most popular beach club on the coast and is positioned as a family club, of high standing and open to all. The communion between sport, friends, unique moments and a fantastic setting with your feet in the sand.

And there, as the sun crosses the sky, the laughter builds and the friendship flows. Welcome to the famous River Woods Beach Club in Knokke.
Zeedijk – Het Zoute 832 B
8300 Knokke-Heist
Price
Unfortunately, this edition is already SOLD-OUT !
It only costs €185 per team to participate in the 100th Belfius Zoute Sandcastle Challenge.
Your team of 10 will receive a warm welcome with a breakfast provided by our partner Gr'Eat Granola to fuel up for the big competition. And that's not all, each team member will also receive a cool commemorative t-shirt and a trusty sandcastle-building shovel to use during the event. Plus, you'll have plenty of sunshine to keep you warm and motivated throughout the day.
Exciting news for this year's Belfius Zoute Sandcastle Challenge! We're introducing two categories for our sandcastle building competition: one for kids and one for adults. To participate in the kids' category, your team must have an average age under 14 years old.
Remember, only 1 sturdy sandcastle will resist the rising tide, so bring your A-game and let's build the sandcastle of a lifetime!